My eyelash extension journey was sponsored by Face to Face Spa. All opinions are my own.
I've never loved having LOTS of beauty products. I'm more the type of girl who likes to research her products, then buy the ONE mascara or the ONE curling wand that everyone says works well. Then I use it forever…haha! (Gotta say though, I'm guilty of spending literally HOURS watching the gazillions of "Sephora Hauls" and "Beauty Favorites" on Youtube… Why are they so addicting?!)
Since I like a simple morning makeup/hair routine, it's a little surprising that I've never tried eyelash extensions until now!
I made an appointment at Face to Face Spa at Avery Ranch for the Tuesday before Thanksgiving. While that's not the closest Face to Face Spa to my home, it was the only one with availability that week for a 2-hour eyelash appointment.
I've been to three different Spa locations now, and they're all lovely. The walls are accented with bright pink pops of color, tranquil music is playing, little bowls of dark chocolate tempt me at every corner of the waiting room, and a smiling face greets me at the front desk.
Rebecca, my esthetician, showed me back to one of the personal spa rooms, and we chatted for a bit about what I wanted out of my eyelash extensions.
"I just want my morning makeup routine to be easier," I told her. "I don't want an incredibly glamorous, over-the-top look. I want to look like me…but prettier!"
She recommended going with the mascara look, which is their lightest eyelash fill with 50 lashes per eye. (The next two levels are dramatic with 60 lashes, and glamorous with 75 lashes).
Before laying down on the spa table, I got a drink of water and used the restroom….an eyelash set takes about two hours, so I planned accordingly.
My lower lashes were "taped" down with thick collagen masks to keep the glue from sticking to them. I worried that it might hurt to take the masks off at the end, but it didn't in the slightest.
Rebecca told me she's been doing this for 4 years, so she's faster than most. She was right! She finished both eyes in about 1.5 hours. Despite that, I still fell asleep a couple times! Haha! It's surprisingly hard to lie still with your eyes closed for a couple hours and not fall asleep. (By the way: has anyone ever almost fallen asleep at the dentist? You know you're sleep deprived when that happens…)
BEFORE
AFTER
Here's what I love about them:
they're just noticeable enough. I wore them to Dallas for Thanksgiving last week, and I decided not to mention anything to my sisters to see if they'd say anything. It took them about 2 days to notice I was wearing extensions, which (to me) is a good thing! I didn't want to walk in the door and hear, "WOAH! You're wearing eyelash extensions!"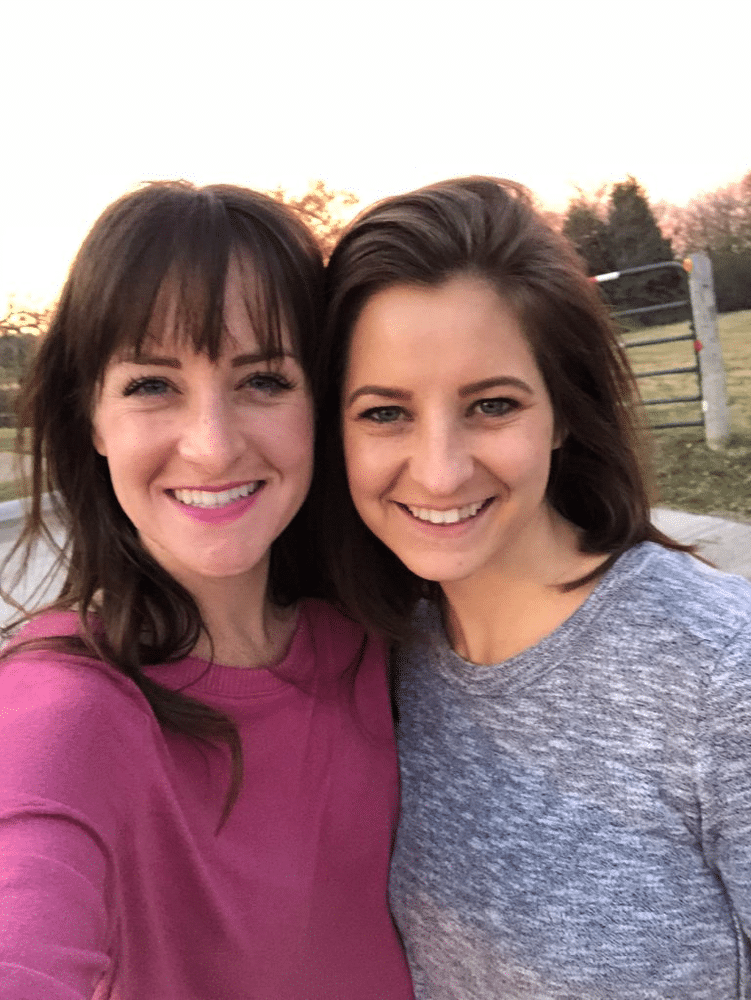 I love that I don't need to wear mascara at all.
I can roll out of bed in the morning and head straight to my barre class. Now, I don't typically wear makeup to barre, but if I have to run errands afterward, I love that my eyes look awake, even when I'm not wearing an ounce of makeup.
My morning routine has gotten significantly shorter.
By eliminating the mascara primer, mascara, and eyeliner portion of my makeup routine, all I have to do is fill in my eyebrows, put on a bit of foundation and blush, and I'm pretty much ready to go.
Eyelash extensions fall out as the lash falls out, so you're supposed to get fills every 2-3 weeks. I've already set up my appointment for that…having these lashes is just SO GREAT!
Eyelash extensions would be such a fun gift for a girl in your life!
My extensions have made life much easier, and they just make me feel more confident and beautiful. They're a little bit pricey, so I think they would be a fun gift for someone who wouldn't typically splurge on herself, or a girl you know who's about to be going through a stressful part of life. Maybe a daughter who's in college and stressed about finals, or a new mom who just had a baby and doesn't have extra time for putting on makeup!
I had all sorts of questions before I had my eyelash extensions done, so I'm happy to share anything else if you're curious! Just leave a comment below, and I'll answer!
I'll be back here on Friday with my November Reads post. I read a lot of book in November, so I have some good ones to share for your holiday reading inspo!! I always read lots of books in November and December because they're just such cozy months! I'm way more into books than tv shows during the winter months. I could stay curled up on the couch with a book forever!
Talk soon!
Kelsey